EXHIBIT 99.2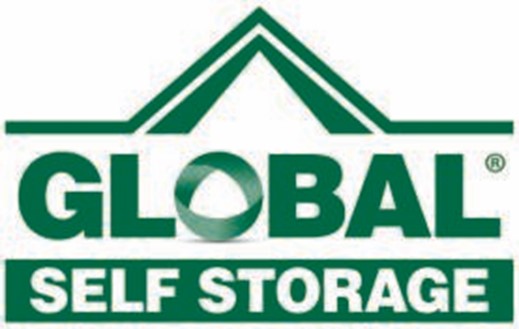 Sally C. Carroll Joins Global Self Storage Board as Independent Director
Millbrook, NY – August 11, 2023 – Global Self Storage, Inc. (NASDAQ: SELF), a real estate investment trust that owns, operates, manages, acquires and redevelops self-storage properties, has elected Sally C. Carroll to its board of directors. The election increases the board to six members with four serving as independent directors.
Carroll has more than 35 years of legal experience, including matters relating to private and public financings, secondary offerings, and IPOs, advising a variety of companies, including REITs and asset and investment management firms.
"Sally complements our board with a broad range of valuable business and legal experience in the real estate industry," noted Global Self Storage chairman, president, and CEO, Mark C. Winmill. "We believe her background in advising REITs and in corporate governance and financings will provide important insights and help us advance our strategic business plan, which includes funding acquisitions, either directly or through joint ventures, as well as expansion projects at our existing properties."
Commented Carroll: "I'm excited to join Global Self Storage and look forward to helping the company execute its strategic business plan. I'm impressed with how the company has established a unique niche in a dynamic marketplace, where it has successfully attracted high-quality tenants, generated steady growth, and provided significant returns and long-term value to its stockholders."
Sally C. Carroll Bio
Sally C. Carroll is a retired member of the New York State Bar. During her career, she has served as legal advisor to a variety of REITs and asset and investment management firms. She has also served as the general counsel of an investment manager of asset-backed commercial paper conduits, and practiced corporate and securities law at the New York law firms of Gaston & Snow and Jones Day. She has also served as a director of the Farmington Property Owners Association. She holds a B.A. from the University of Virginia and J.D. from the Duke University School of Law.
About Global Self Storage
Global Self Storage is a self-administered and self-managed REIT that owns, operates, manages, acquires, and redevelops self-storage properties. The company's self-storage properties are designed to offer affordable, easily accessible and secure storage space for residential and commercial customers. Through its wholly owned subsidiaries, the company owns and/or manages 13 self-storage properties in Connecticut, Illinois, Indiana, New York, Ohio, Pennsylvania, South Carolina, and Oklahoma.
For more information, go to ir.globalselfstorage.us or visit the company's customer site at www.globalselfstorage.us. You can also follow Global Self Storage on Twitter, LinkedIn and Facebook.
---
Cautionary Note Regarding Forward Looking Statements
Certain information presented in this press release may contain "forward-looking statements" within the meaning of the federal securities laws including, but not limited to, the Private Securities Litigation Reform Act of 1995. Forward looking statements include statements concerning the company's plans, objectives, goals, strategies, future events, future revenues or performance, capital expenditures, financing needs, plans or intentions, and other information that is not historical information. In some cases, forward looking statements can be identified by terminology such as "believes," "plans," "intends," "expects," "estimates," "may," "will," "should," "anticipates," or the negative of such terms or other comparable terminology, or by discussions of strategy. All forward-looking statements by the company involve known and unknown risks, uncertainties and other factors, many of which are beyond the control of the company, which may cause the company's actual results to be materially different from those expressed or implied by such statements. The company may also make additional forward looking statements from time to time. All such subsequent forward-looking statements, whether written or oral, by the company or on its behalf, are also expressly qualified by these cautionary statements. Investors should carefully consider the risks, uncertainties, and other factors, together with all of the other information included in the company's filings with the Securities and Exchange Commission, and similar information. All forward-looking statements, including without limitation, the company's examination of historical operating trends and estimates of future earnings, are based upon the company's current expectations and various assumptions. The company's expectations, beliefs and projections are expressed in good faith, but there can be no assurance that the company's expectations, beliefs and projections will result or be achieved. All forward looking statements apply only as of the date made. The company undertakes no obligation to publicly update or revise forward looking statements which may be made to reflect events or circumstances after the date made or to reflect the occurrence of unanticipated events. The amount, nature, and/or frequency of dividends paid by the company may be changed at any time without notice.
Company Contact:
Thomas O'Malley
Chief Financial Officer
Global Self Storage
1 (212) 785-0900, ext. 267
tomalley@globalselfstorage.us
Investor Relations Contact:
Ron Both
CMA Investor Relations
Tel (949) 432-7566
Email Contact
---